Our History

The Past
Born into a family of farmers, Bertrand E. Peabody grew up in Londonderry, New Hampshire. After school, Bertrand would help out his next door neighbor, Mr. Willie Woodbury, who owned the local funeral business. Upon Mr. Woodbury's death in 1933, Bertrand commuted to Boston to earn his degree in mortuary science from the New England Institute of Applied Arts and Sciences. After purchasing the Woodbury's hearse, Bertrand established the Peabody Funeral Home in Derry on property bought from the First Baptist Church. Bertrand Peabody was very involved in the Derry community. He was instrumental in the running of the Forest Hill Cemetery in East Derry, maintaining records and staff.
Glenn E. Peabody, Bertrand's son, joined his father in the business after attending the same mortuary school. Glenn's wife, Janet, worked in the office of the funeral home. Along with running the funeral home, Bertrand and Glenn ran the ambulance service for the town of Derry during the 1960's. The ambulance was later donated to the town when Derry took over it's emergency services.
In the late 1980's, Glenn's two sons, Erik and Craig both attended the New England Institute of Applied Arts and Sciences in Boston to receive their degrees in Mortuary Science. They joined their grandfather and their father in the family business. In 1984, the Peabody family built Derry's only crematory, the Southern New Hampshire Crematory. Run by Janet Peabody for a number of years, the crematory is owned and operated by Erik and Craig to this day. In 1986, a chapel facility was built in Sandown, New Hampshire. Shortly after, the Londonderry funeral chapel opened it's doors in the summer of 1989. Bertrand Peabody, never one to sit idle, continued to work in the funeral home until shortly before his death in June of 1994. Glenn Peabody retired after providing many years of service to the community. In the fall of 2001, the Sandown chapel was closed as the number of families served had not grown enough to sustain the facility. Derry, Londonderry, Sandown, and the surrounding communities continue to be served from the Derry and Londonderry facilities.
The Present
Erik and Craig Peabody and staff continue to provide professional and compassionate service to the community of Derry and its surrounding towns from their two locations in Derry and Londonderry. They hold membership in the National Funeral Directors Association, the New Hampshire Funeral Directors Association, and the Cremation Association of North America. They are involved in the local Chambers of Commerce and Rotary International. The Peabody Funeral Home staff includes three other full time funeral directors. In April of 2010, Amy DeVries, a licensed funeral director from New Hampshire, came to work for our funeral home again after taking a few years off to start a family. In December of 2010, Jim Gage, a licensed funeral director from New Hampshire, joined our firm. In late October 2014, Alison Tortorello began working for Peabody Funeral Homes and became a licensed Apprentice in early 2015. In May 2016, Alison became a licensed funeral director in NH. We also have several funeral attendants that work with our Directors during services. Jennifer Peabody, Craig's wife, assists with the family business as Office Manager.
The Future
The Peabody family itself continues to grow. Craig and Jennifer have two sons and, Erik and his wife Carrie have twins, a daughter and a son. Having been raised with a deep respect for funeral service, Erik and Craig Peabody plan to approach the future with as much honesty and integrity as their grandfather had when he started in 1933. They are committed to providing the level of service that families have come to expect of them, as well as change with the needs of an ever-growing community. Grateful for the trust placed in them by families in need, they will continue to work hard to be worthy of that honor.
---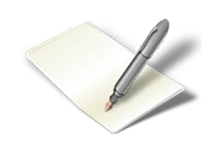 Testimonials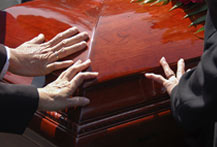 Burials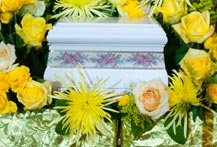 Cremations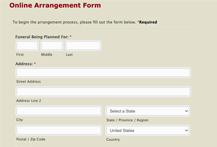 Arrange Now
---