Our Staff

Since 1933 Peabody Funeral Homes & Crematorium has been family owned and operated. Throughout the years our goal has been to provide helpful and caring service to families planning for the death of a loved one. It remains our top priority today. Whether you are planning in advance or at a time of death, we can assist you in arranging the service that is right for you.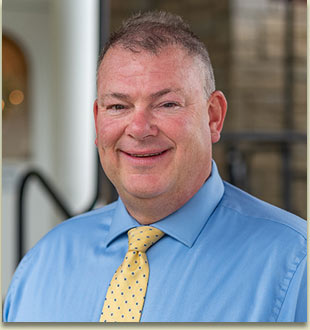 Erik Peabody - Owner & Licensed Funeral Director
Erik is the eldest of the Peabody sons. He grew up in Derry in the family business graduating from Pinkerton Academy in 1985. He continued his education at New England Institute of Applied Arts and Sciences, earning his Associate's degree in Funeral Service. After graduating in 1987 Magna Cum Laude he joined his grandfather and father in the family business. Erik has been certified by the Cremation Association of North America as a Crematory Operator. Erik is active in the community as well, serving as a member of the Derry Rotary Club. He has also received the Paul Harris Fellow award for community service. Other memberships include NFDA, NHFDA, CANA, and the Greater Derry Chamber of Commerce. Erik married his wife Carrie in 2001 and lives in Auburn with their twins, Kylie and Ryan. They enjoy traveling, spending time at the family camp, snowmobiling, and skiing.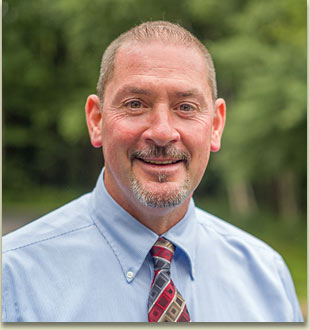 Craig Peabody - Owner & Licensed Funeral Director
A native of Derry, Craig attended Derry schools and was a 1987 graduate of Pinkerton Academy. During high school he worked at the funeral home alongside his brother Erik, their father Glenn and grandfather, Bert. Following high school Craig graduated Magna Cum Laude from the New England Institute, a mortuary college in Boston. In 1994 he married Jennifer (Tolan) Peabody, also a Pinkerton Academy graduate. Craig and Jenn live in Londonderry and have two grown sons, Jacob and Travis. Craig treasures time spent with family and friends, disc golfing, motorcycling, snowmobiling and trips to the White Mountains of NH. Craig is a member of the NFDA, NHFDA, CANA and the Greater Derry Chamber of Commerce.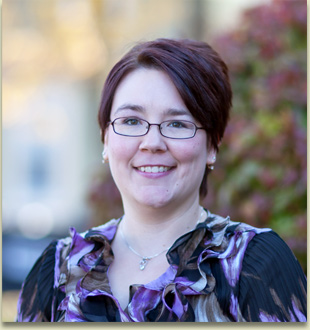 Amy DeVries - Licensed Funeral Director & Embalmer
Amy was born and raised in MA before moving to NH in 1996. She graduated Magna Cum Laude in 1998 from Mount Ida College, Newton, MA. In January 1998, Amy began working part time for Peabody Funeral Home, becoming a full time employee in July and began her apprenticeship shortly thereafter. In 2000, she became a licensed funeral director and embalmer in the State of NH. She continued to work for Peabody Funeral Homes until May of 2005 but returned in 2010 after taking a few years off to start a family. Amy has been married since 2004. She and her husband, Dana, have two children; a daughter Lillian and a son Miles. Amy enjoys a wide variety of crafts, including crocheting and sewing, but cherishes most the time spent with her children and husband.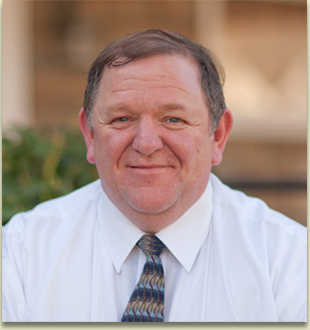 Jim Gage - Licensed Funeral Director & Embalmer
Jim has been in funeral service since 1998, and is a 2001 graduate of the Funeral Institute of the Northeast, and a member of the Delta Epsilon Honor Society. Jim has been a licensed NH Funeral Director since October 2001, and joined the staff of Peabody Funeral Homes in December of 2010, having previously served with two other funeral homes in Southern NH. Jim was certified as a cremation operator in 2009 by the Cremation Association of North America, and is an accomplished funeral technician. Jim is a native of New Hampshire, and lives in Goffstown with his wife Maureen. They have five children between them, and are raising two grandchildren. Jim enjoys military history, especially the Civil War, music and time with his children and grandchildren. He and his wife welcomed their 3rd grandchild in December of 2011.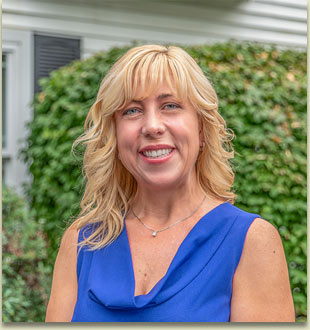 Jennifer Peabody - Office Manager
Jennifer, who moved to Derry shortly before high school, is a 1986 graduate of Pinkerton Academy. She holds a BS in Biology from the University of New Hampshire in Durham. She began working part time for the funeral home while also employed by a biotech company in Massachusetts. Her position of Office Manager became full time in 1993, working alongside Craig and his brother Erik. Married in 1994, she and Craig have two grown sons, Jacob and Travis. She loves time spent with her boys, family and friends and road trips with Craig through the back roads of New England. She takes pride in maintaining the flower gardens in her own backyard and both funeral homes, and enjoys reading and cribbage.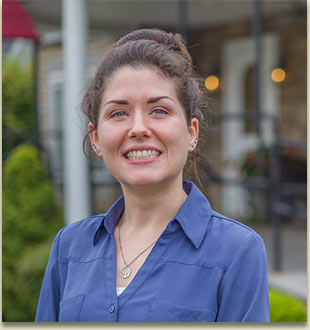 Alison Tortorello - Licensed Funeral Director & Embalmer
Alison graduated with an associate's degree in funeral service from Mount Ida College in Newton, MA in January 2015 with honors. In late October 2014, she began working for Peabody Funeral Homes and became a licensed Apprentice in early 2015. In May 2016, Alison became a licensed funeral director in NH. She is a lifelong resident of Sandown, NH and attended high school locally at Timberlane Regional in Plaistow, NH. She enjoys spending her time reading, hiking and camping with her family. Alison is looking forward to many years of assisting families in their time of need.
Emma G. Kelly - Apprentice Funeral Director
Emma is a lifelong Londonderry, New Hampshire resident. After completing her high school studies in 2018, Emma started her career in the funeral industry in Manchester, NH. She was then hired as a part time funeral assistant at Peabody Funeral Homes & Crematorium. While working, Emma was a full time student at Commonwealth Institute of Funeral Service in Houston, TX. In June of 2021, she graduated with an Associate's Degree in Mortuary Science with honors. In July of 2021, she began serving as a licensed apprentice Funeral Director with Peabody Funeral Homes. Emma admires a wide variety of music and has a large collection of Beatles Memorabilia. She also enjoys spending time with her family and friends, adventuring with her two dogs; Moose and Winston, and indulging in a multitude of crafts.
Associate Staff:
Tim Creedon
Steve Connelly
Joseph Paradis
Robert McGilvary
Frank Holdsworth
Michael Halpin
Jonathan Kelly
Timothy Molan
Denis Caron
Ava Austin
George Carrigan
Randall Adenauer
---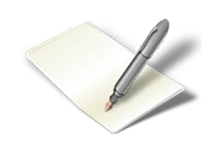 Testimonials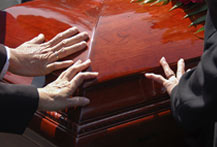 Burials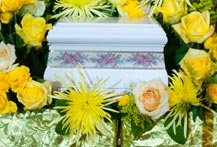 Cremations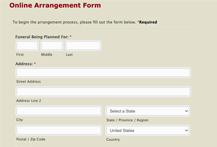 Arrange Now
---