Outer Burial Containers
Prices effective: January 1, 2023
In most areas of the country, state or local law does not require you to buy a container to surround the casket in the grave. However, many cemeteries require that you have such a container so that the grave will not sink in. Either a grave liner or a burial vault will satisfy these requirements.
Please Click to View Selections
WARRANTIES
Our funeral home makes no representations or warranties about the protective value of certain caskets or outer burial containers other than those made by the manufacturer. The only warranties, expressed or implied, granted in conection with goods sold with this funeral service are written warranties, if any, extended by the manufacturers thereof. No other warranties and, specifically, no warranties of merchantability and fitness for a particular purpose are extended by the seller.
---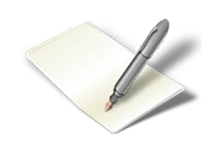 Testimonials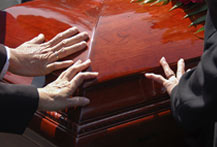 Burials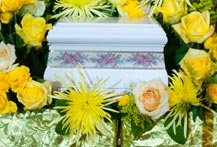 Cremations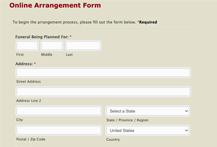 Arrange Now
---